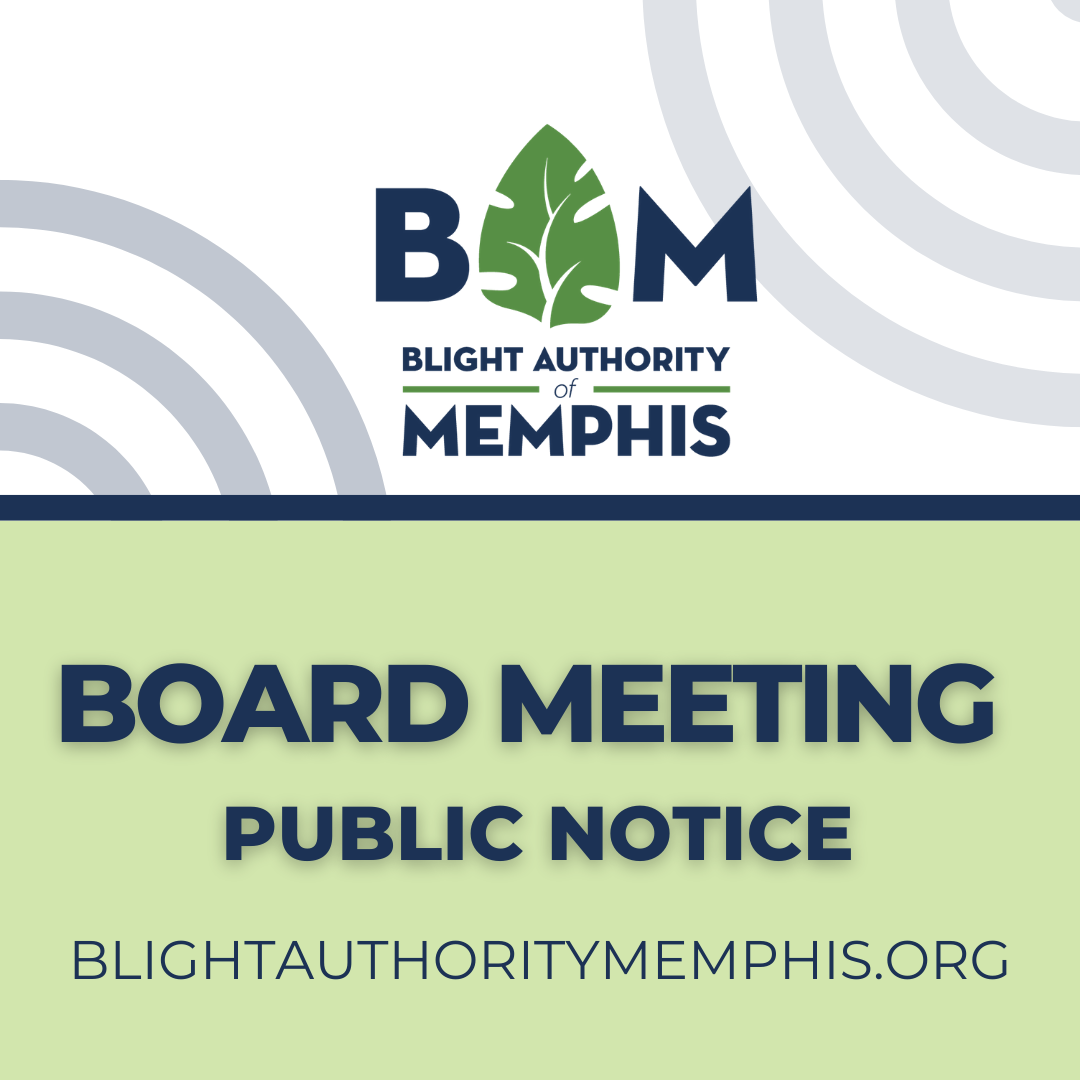 The Blight Authority of Memphis, Inc. (BAM) is having a virtual Board of Directors' meeting is scheduled for April 7, 2021, and will begin taking place at 3:30 PM CST.
To participate in the public board meeting via zoom please submit contact information and interests to attend the meeting by emailing support@blightauthoritymemphis.org by noon the Tuesday before the meeting to receive virtual meeting instructions.
Meeting Format: a virtual meeting
Meeting Date: April 7, 2021
CONTACT US
Have any questions, comments, or concerns?
Let us know and someone will reach out to you with a response.