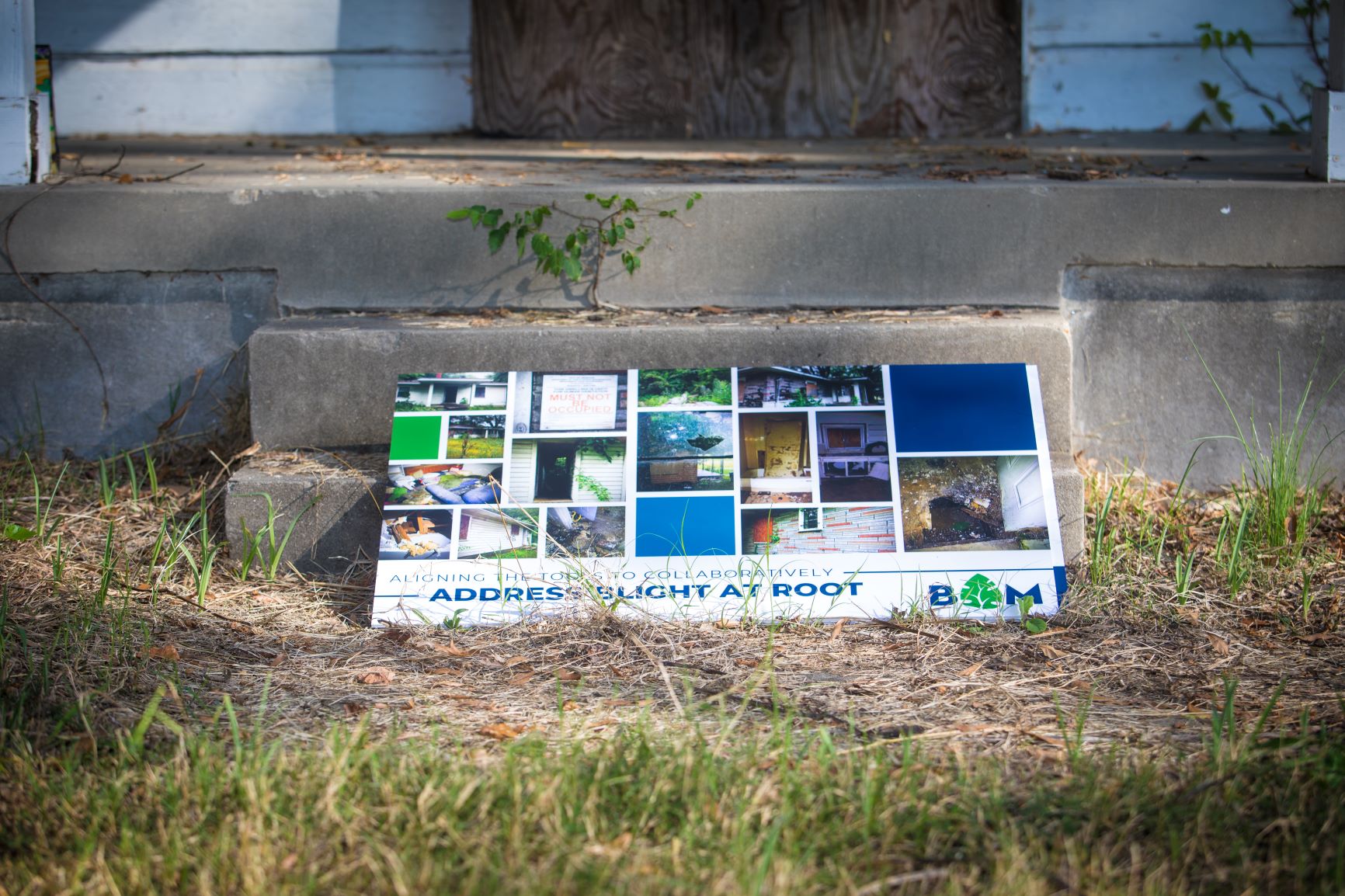 VISION
To reduce the occurrence of blight and its symptoms that threaten the security, stability, and growth of Memphis' neighborhoods.
PURPOSE
BAM exists to improve the quality of life for Memphians by leveraging its power to strategically acquire, hold, and transfer blighted properties to catalyze development, thereby, stimulating the local economy.
WHAT CAN BAM DO FOR MEMPHIS?
Land banks are uniquely designed to help reduce problem properties. The policies, priorities, and activities of a land bank must complement other community strategies and activities.
ACQUISITION
Comprehensively manage control of vacant properties throughout the city by serving as the city of Memphis Land Bank.
HOLDING / MAINTENANCE
Holds and manages properties in partnership with others in the community development ecosystem to aid in catalyzing redevelopment of formerly vacant properties.
DISPOSITION
BAM has the flexible ability to base the awarding of properties to responsible buyers based on outcome and not profit.
BACKGROUND
Historically, Memphis has experienced a loss in property tax revenues from the growing numbers of delinquent and abandoned properties and its haunting influence on the values of nearby properties. Many of these blighted properties remain stagnant due to the legal and financial burdens associated with the properties and continue to drain government resources while threatening the security and stability of the neighborhood.
In response to the growing blighted conditions in Memphis, on November 3, 2015, City Council established the Blight Authority of Memphis, Inc. (BAM) under Tennessee's Local Land Bank Program (Tenn. Code Ann. §TCA 13-30). BAM is a quasi-governmental agency that exists to eliminate blight and restore the tax base through serving as the City of Memphis land bank. BAM works to reduce the occurrence of blight and its symptoms that threaten the security, stability, and growth of Memphis' neighborhoods. By serving as intermediary, BAM leverages its legislated powers for land banking to restore formerly vacant properties back into productive use, eliminate barriers to redevelopment, and encourage economic activity to take place throughout Memphis.
Through land banking, BAM works to support disinvested neighborhoods threatened by high levels of vacancy by collaborating with nonprofit developers and responsible property owners to support the growth of prosperous, stable, and affordable communities.
HISTORY OF BAM
The legislature enacted the Tennessee Local Land Bank Pilot Program in 2012
In 2014, the legislature broadened the scope of this statute in eliminating its status as a "pilot" program and allowing a range of municipalities the local option of creating a land bank
Memphis City Council established BAM in 2015 under Tennessee's Local Land Bank Act
Landbank received its incorporation status as a nonprofit in 2016
Aligning the Tools: Addressing Vacant, Abandoned & Deteriorated Properties in TN created for BAM in 2017
HOW TO SUPPORT THE FIGHT TO BLIGHT
Your donation can help further BAM operations in its fight against blight. BAM now has several ways blight fighters like you can contribute. Click the box below that best represents your method of giving.
CHECK DONATION
Want to contribute by check? No problem! Please direct the check to be made out to BAM at the following address:
Blight Authority of Memphis, Inc.
1910 Madison Avenue #101
Memphis, TN 38104
PAY PAL
Want to contribute through PayPal? No problem, either scan the QRC code above to be directed accordingly or click the button below.
AMAZON SMILE
Donate while you shop by adding BAM as your charity of choice. Click the button below to be directed to the link to add us to your list.