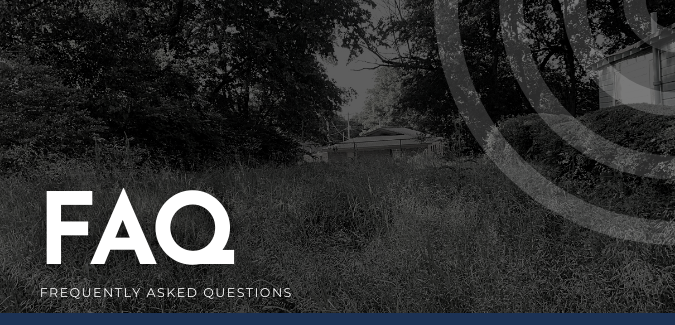 Questions about the Land Bank
What is a Land Bank?
Land banks are governmental entities that specialize in the conversion of vacant, abandoned, and foreclosed properties into productive use.  The Center for Community progress does a comprehensive job in defining the land bank.
Click the link below to learn more:
LandBanksLandBankingVer2DigitalFinal
What is the difference between BAM and the Shelby County Land Bank
Shelby County Land Bank currently maintains properties that either existed as surplus county-owned properties or properties acquired from tax sales. To an extent, the County's Land Bank's power is limited to serve as a real estate arm of the county by functioning as a government unit that sells properties that failed to sell during tax auction. The Shelby County Land Bank is a great resource for accessing a large number of properties.
Blight Authority of Memphis (BAM) was formed by the City of Memphis, pursuant to Tennessee Code Annotated section 13-30, to eliminate blight, revitalize neighborhoods, and to stimulate the local economy. By working with neighbors, community organizations, and developers, BAM intends to responsibly approach addressing the needs of the Memphis community in ways that may not be available to the government.
What is the Blight Elimination Charter?
The Blight Elimination Charter is a strategic framework that can align and initiate a coordinated array of actions and resources that government, community, and civic organizations, and businesses may deploy for abating and reusing blighted properties.
available resources for neighborhoods
What are some available resources to help communities to redevelop vacant lots?
A Guide to Food Policy in Memphis and Shelby County  |  Memphis Tilth
What are available resources for neighborhood clean up?
Where can I learn about Neighborhood Preservation Act (NPA) Receivership Properties?
 Visit the Shelby County Environmental Court website to view the latest listing of eligible receivership properties.
Shelby County Environmental Court defines a receiver as:
"Receiver"
A receiver will assist the Shelby County Environmental Court when the owner or interested party is unable to abate a public nuisance or is otherwise non-compliant with the Court's Order to Abate… click to read more.
USEFUL LINKS
funding & Planning opportunities
What are available government supported plans?
Memphis 3.0
For almost 40 years, Memphis has not had a master plan that set out our city's vision for the future and the roadmap to get there. That will change over the next two years with the launching of Memphis 3.0, a plan that will become our community's guide to a great future as a city of opportunity for all.
Complete Comprehensive Plan | Download Report
Summary of the Comprehensive Plan | Download Report
Placemaking in Raleigh Small Area Plan | Download Report
Placemaking in Whitehaven Small Area Plan | Download Report
View updated recent reports and presentations developed for the Memphis 3.0 Comprehensive Plan at this link.
–
Green Print 2040
A planning document that guides communities to grow in a way that balances the need for natural resource conservation with the needs for economic development and physical expansion.
What are some available resources to funding opportunities for community development?
What are available housing reports?
Neighborhood Change and Economic Opportunities: Implications for Memphis 3.0
Memphis 3.0 to provide a report for all districts.
Housing Potential Summary for All Districts | Download link.
Technical Report | Download Report
learn more aout tax sale properties
How do you find out which properties are available for tax sale?
When does your property become eligible for tax sale?
Properties are eligible for tax sale after one year of being tax delinquent.
Click here to learn about the Right of Redemption.
Blight Support
Need assistance with blighted properties in your neighborhood?
Let BAM help to point you in the right direction. Take a moment to complete a form on our Neighborhood Blight Support page. Access the page by clicking the button below.
Experiencing issues with property violations in your neighborhood?
Enter New 311 Request or Check Status of Current 311 Requests. 
Looking for resources to support your housing needs? Whether you are looking for a housing counselor, lending products, legal assistance, HOME 901 is just for you.
Region Smart
Interested in becoming a developer, but need  resources to help you get there?
Check out Region Smart's Emerging Developer Program.
 
Shelby County Environmental Court has already compiled the resources in a
three-page guide just for you.
Solid Waste Management has developed and supported a variety of materials management programs and initiatives
Click the button below to view resources.

Looking for resources to help keep your community clean and attractive? Let Memphis City Beautiful help.